Should you move to St Petersburg FL?
Get a Free Estimate For Your Move
"*" indicates required fields
With a population of around 260,000, St Petersburg is one of the best places to live in Florida. This magnificent city offers residents an urban-suburban mix feel. It combines the amenities and variety that any large city has to offer. Alongside, St Petersburg provides a small-town neighborhood feel. Also, with 361 days a year of sunshine and an average daytime temperature of 83 degrees, this city is appealing. What is there not to love about the city with an endless summer where you can always visit a beach? So, in this article, you will read about the reasons why you should move to St Petersburg Fl.
Before you decide to move to St Petersburg FL, here are some facts
One of the perks of moving to St Petersburg FL is a quality of life. First, a sunset at the beach with your family or a round of golf daily is such a perk. So, moving to St Pete is a great life decision. After you hire the best movers in St Pete FL, there wouldn't be anything to worry about. However, before you decide to move there, we'll fill you in with some basic information.
St Petersburg is the fifth largest city in Florida, with around 260,000 residents. It is also the heart of the Tampa Bay Metro, the largest household market in Florida. Nowadays, St Petersburg is a city of the arts and is home to several acclaimed museums. That includes the world-famous Dali Museum and the first permanent collection of Dale Chihuly glass. Also, the Florida Orchestra is based at the city's Mahaffey Theater. The arts scene contains six art districts, including the Warehouse Arts District where art is made.
With such a great temperature climate, St Petersburg FL offers many recreational opportunities, as well as an active sports scene. St Petersburg is home to American League's Tampa Bay Rays and the North American Soccer League's Tampa Bay Rowdies.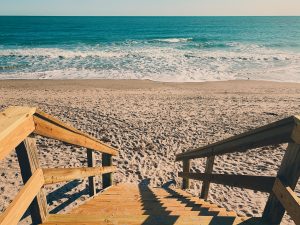 The good sides of moving to St Petersburg FL
If you move to St Petersburg, Fl, you can expect a good neighborhood
In terms of population and landmass, St Petersburg is the largest city in Pinellas County. Its residents live in the southern half of the Pinellas peninsula. Also, this city is surrounded by 260 miles of shoreline. Therefore, St Peterburg Fl is home to desirable waterfront neighborhoods. If you decide to move there, you can choose from the mid-century home to new, modern subdivisions. Whichever you chose, make sure to pick a reliable moving company such as Big Man's Moving Company Florida. Also, this city has several historic neighborhoods where bungalows cozy up to brick streets. Downtown has become one of the hottest residential neighborhoods. It has roughly 2,000 housing units, from townhouses to highrise condominiums and apartments in recent years.
The cost of living in St Petersburg, Fl
One of the most important parts of your potential relocation is the cost of moving. That's another advantage of moving to St Pete. The cost of living there is below the US average. Some research shows that living in St Petersburg is more affordable than many of its peer cities. That includes Charlotte, Sarasota, NC, and Miami. As far as the sales price, the median sales price in the area is $206,500 for a single-family home. For a condo or townhome, you can expect a price of around $145,000.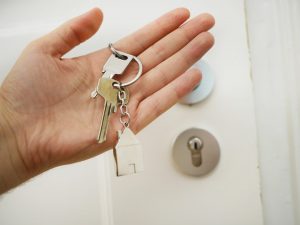 If you move to St Petersburg, expect many great city services
St Pete's residents have grown accustomed to an outstanding array of city services.
After Vancouver and Chicago, St Pete has the third-largest downtown waterfront park system in North America.
This magnificent city has the largest network of cycling and pedestrian trails in the Southeast.
For nature lovers, St Petersburg offers more than 225 city parks and nine nature preserves and wilderness areas.
If you decide to move with your pets, you can find 6 dog parks and 17 dog-friendly restaurants.
Education
Pinellas public schools are the seventh-largest school system in Florida. It is also home to nearly 104,000 students in 150 schools including magnets, career academies, and adult education centers. If you are moving to St Pete with your children, you can expect many educational options for them. Public schools there offer many great options for students' interests, talents, and abilities. Also, besides public schools, this city has a diverse offering of more than 100 private schools. It is also home to the University of South Florida St Petersburg campus. Also, the award-winning Eckerd College and the Stetson University's College of Law are located in St Petersburg Fl.
Health care facilities
St Petersburg has seven hospitals, caring for your family at all stages of life. There's a hospital that is certified as a Level II Adult and Pediatric Trauma Center called Bayfront Health. Also, across the street is Johns Hopkins All Children's Hospital. Many other hospitals are serving a myriad of specialties. That includes Palms of Pasadena Hospital, Northside Hospital, Kindred Hospital, and St Petersburg General Hospital.
Other perks of moving to St Pete Fl
Numerous beaches
Within a 15 to 25-minute drive of anywhere in town, you will find beautiful beaches. Whether you want to blend in with tourists or find a secret local favorite beach. Also, you can enjoy the wilder side of Florida by taking a walk along the boardwalks at Sawgrass Lake Park. You can hike, fish, or ride a canoe. Or you can just have a picnic at Weedon Island Nature Preserve.
No income tax
As relocations can be expensive, it's great to find a way to cut down the moving expenses. Therefore, you'll be happy to know that Florida is one of seven US states that don't collect income tax. That's especially convenient if you have to relocate a startup. Another great reason to move to St Petersburg, Fl, right?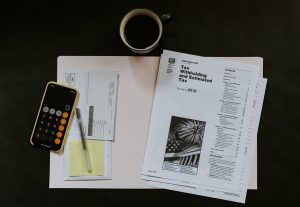 The summary
After our preview, the conclusion is simple. You won't regret it if you decide to move to St Petersburg FL. All we can say is have fun and enjoy the ride!