Financial considerations when moving to Florida
Get a Free Estimate For Your Move
"*" indicates required fields
There are many different reasons why you might be thinking about moving to another state, including a better quality of life, a new job, a better career chance, being close to family, retiring, going on an adventure, or just wanting better. Most people concentrate on the actual relocation, but moving involves much more than just packing and setting up internet service. The best professionals at moving companies Clearwater FL can take care of the whole relocation for you. While you can focus on figuring out what type of insurance you need at Florida state and also the type of job opportunities you will have. Having financial considerations when moving to Florida will benefit you. Every aspect of your life is impacted by moving. Planning ahead can reduce stress and provide you with clarity regarding your relocation.
Important financial considerations when moving to Florida
There are quite plenty of explanations for why people decide to pick up their belongings and move to a new city or state, including a fresh start, a wish list, or simply a change in their tempo. Additionally, there are some difficulties involved that you should be prepared to handle, particularly when it comes to your finances, even though it may be the beginning of an exciting new journey. When you make a significant decision without carefully considering your money, you'll probably discover that you've taken on more than you can handle. Think about some of these financial factors to make sure your switch is financially wise in order to prevent moving to a place that is too expensive for you.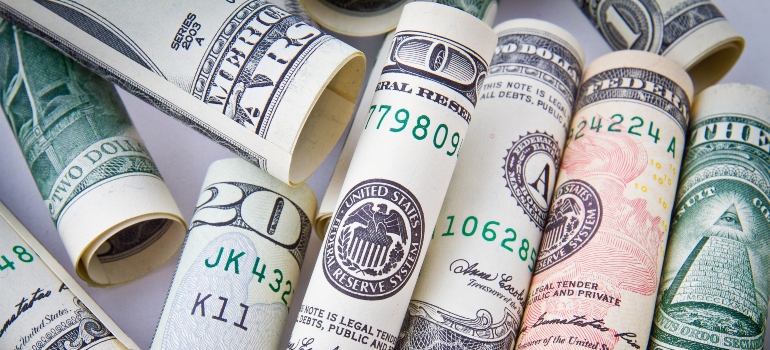 Cost of living in the new place
The cost of living is an average figure that includes all living costs. This includes real estate, childcare, and groceries. Lay out every expense you would incur and then study the precise costs of those goods and services. You will see whether your potential new home is affordable. For individuals looking to purchase a home, check the new home listings to get a sense of the neighborhood's average home price and mortgage payments each month. The movers in Trinity FL will be there to help you move when you find the perfect home. Make phone calls to find out the pricing of services you'll need, including childcare and utilities, and virtually browse the shelves of grocery stores to get the prices of the things you buy most frequently. This will enable you to assess whether you can afford this new city and whether it is practical.
Is the employment market booming?
Explore the job market after learning how expensive it is to live in a particular place. How much money will you need to earn in order to maintain your lifestyle in your new city? You should think about your target income as well as whether there are any positions in the city in question that pay between your desired wage range. So, if you find the perfect match then packing services Clearwater FL providers will make sure that you are ready for the move. Your capacity to live there will directly depend on the employment prospects and wages offered. In light of this, research local employment opportunities well in advance of moving to make sure this city is a good fit for your profession.
Good financial considerations when moving to Florida will help you see the moving cost
Relocation expenses typically cost roughly $1,400, with long distance moves occasionally approaching $5,000. Of course, the cost will vary depending on how far you're going, what services you require, and which business you pick. Packing, transporting, and even cleaning are common services offered by moving companies. Although if the distance you travel is a fixed factor. You might be able to reduce the expense of moving by handling some of the tasks yourself. But, keep in mind that these teams are trained professionals, making it a price worth considering, especially for long distance moves. Therefore, financial considerations when moving to Florida can be a huge help. You will know how much the relocation will cost you in advance.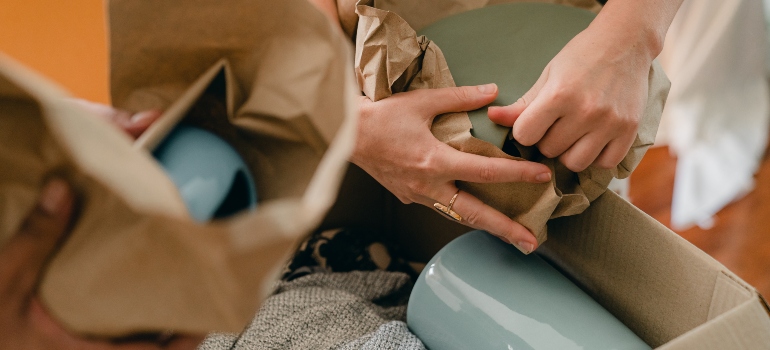 Always have great health in every aspect
It's crucial to protect all parts of your finances because moving can be expensive and living in other locations sometimes costs more than expected. As soon as you are aware that a move is approaching you should start to increase your funds. If you're buying a property you should also think about your credit score and your debt-to-income ratio. As these factors may affect your capacity to purchase a home in the new city. Your chances of renting an apartment or being granted a mortgage may decline if any of these scores are poor. Which will make realizing your goals of relocating there more challenging. You can stabilize by reducing your debt and seeking credit repair advice. Moving to a new city involves careful planning, just like any significant purchase. With the aid of a financial professional, you can create a budget and improve your credit.
Research the tax laws in Florida
Knowing how much money you will likely make and what kind of revenue you will make, are crucial knowledge to have before relocating to a new state. The average annual expense when you don't go to restaurants in Florida is $3,885, or roughly $325 per month. A household of four can anticipate monthly grocery expenses of around $1,295. Even though Florida doesn't have a state income tax you still need to be prepared for the monthly expenses. If you don't have a job, you probably have income coming in from other places like Social Security, pensions, and different investment incomes. Be sure to calculate the living cost while the professional movers Odessa FL will do all the heavy lifting for you. While you research the specifics of the state's tax laws and the place you want to settle you will realize that Florida can offer you everything you need.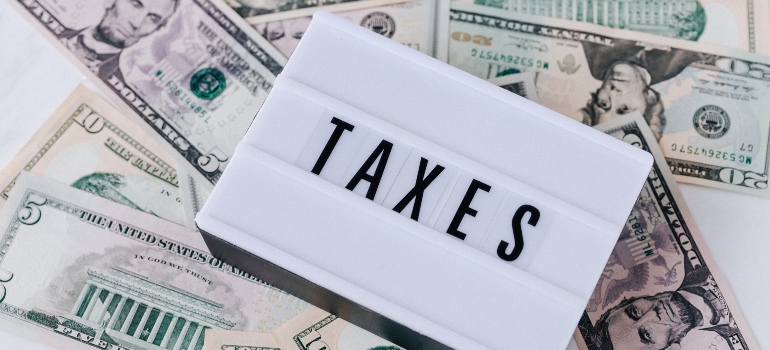 The housing costs are financial considerations you need to have while moving to Florida
Florida's average monthly price of housing ranges from $1,137 to $1,981. No matter where you reside, paying for housing will be one of your biggest ongoing expenses. There are almost 10 million households in Florida. In February 2023, Zillow reported that the typical value of Florida homes was about $377,816. While others opt to rent. Many people decide to downsize and relocate to an area where their house ownership costs will decline. The moving companies Wesley Chapel FL can offer you the best services you need while moving to your new house. They will make sure that all of your belongings are safe while traveling to the new address. Make sure to factor in the price of a house's purchase, ongoing maintenance expenses, insurance premiums, and property taxes when researching the costs of owning a house. The insurance prices can also change.
Know the overall cost of living in Florida
Make sure to keep the cost of living in mind if you are contemplating a job offer or require a new job. The median total expense of personal consumption in Florida is $50,689 per year, according to statistics from 2021 provided by the Bureau of Economic Analysis. Even if your monthly salary is higher you might still find yourself in a worse financial position than you were. Before you call moving companies in Lutz to help you move all of your belongings be sure to calculate your spending. You might need to earn several thousand dollars more depending on the area where you plan to reside in order to maintain your current standard of living.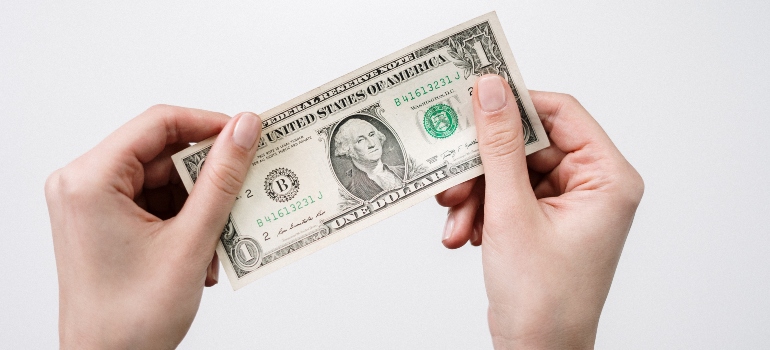 Plan for the long run when relocating
We've discussed a lot up to this point about the financial effects of living in a certain state. But there are also significant financial effects of passing away in a certain state. It's a morbid subject, but it's a crucial one. And you shouldn't relocate without being fully aware of the estate planning implications of your decision. If this is your final move it's possible that your estate will be governed by the laws of your new state when you pass away. This is a factor that may be particularly significant for you if you are a high-net-worth person. It's crucial to make the right choice when relocating, as you don't want to leave yourself or your family with financial burden.
If you need to commute, be ready for it
When discussing money, this is a key consideration. Do you live close to your place of employment? Or will you have a lengthy commute each way? Florida's annual average for transportation expenses ranges from $5,477 to $15,530. Transportation expenses can add up no matter where you reside in the country. Whether or not it is financially advantageous for you to relocate to another state, and accept a specific job will depend on all of these variables. After you calculate all the benefits and decide if the move to Florida is good for you then you can hire professional movers Apollo Beach FL to relocate your belongings to the new place. If you drive, you must account for expenses such as gas. On the other side, how much will it cost you per month if you use public transportation? It's crucial to be aware of these details in advance and to have precise figures. So that you can determine what works for you.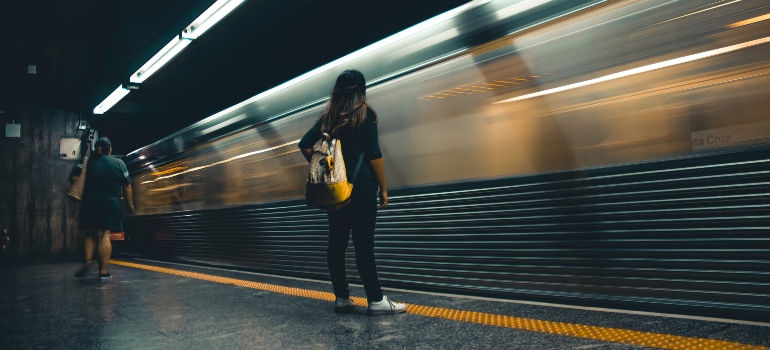 Know how much people make at your new place
If you've already received a job offer you presumably already know the salary that will be offered to you. However, what if you haven't yet received a job offer but are still thinking about moving? Moving out of state while hoping to find work that pays similarly is one of the worst things you can do. However, this isn't always the case. Sometimes moving to a state with lower wages will result in you earning roughly half of what you did before. But you will not feel it because the area that you choose is more affordable than the previous place. Also, the state of Florida does not have income tax which will also be very beneficial to your pocket.
Ensure great healthcare when moving
The quality of the healthcare system at the new location is one of the most crucial aspects to take into account. Start by examining the level of expertise of the physicians and other healthcare professionals working in hospitals. Florida's average annual cost of health care is about $7,675 per individual. It's important to keep in mind that your individual medical requirements will determine how much you spend on medical treatment. Prior to moving, make sure that the healthcare system in the new location has been properly evaluated. Make sure you also take into account the requirements for private healthcare. For instance, you should confirm that you can find the particular medical professionals you need in the new city or state. If you or any members of your family have unique health conditions. It would be beneficial if, prior to acting, you asked these and other questions.
Financial considerations when moving to Florida are important
You need to have financial considerations when moving to Florida. No matter, if you are relocating alone or with many people. Although commercial moving Clearwater FL can help you when moving your whole business to Florida. You still need to know all the numbers in advance. When you are making such a big step in your life then some planning is more than needed. Florida is a great state that you will certainty love. But this doesn't mean you can go into this big adventure blind.
References:
https://thefactfile.org/florida-facts/
https://movingtofloridaguide.com/top-10-reasons-to-move-to-florida.html